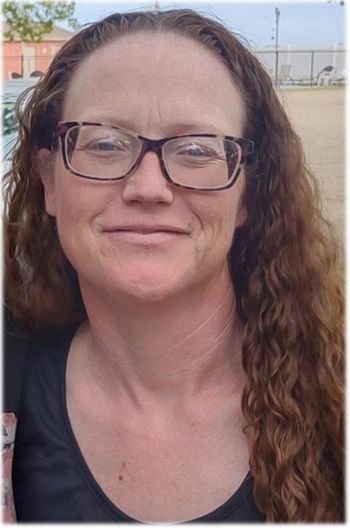 Katie Moke
Dates
March 11, 1983 - April 2, 2023

Obituary
Katie Moke, 40, of Mt. Vernon, SD, passed away Sunday, April 2, 2023, in her sleep at her home. Funeral services will be 10:30 AM Wednesday, April 12, at New Home Lutheran Church in Mitchell. Burial will be at New Home Cemetery in rural Davison County. Visitation will be Tuesday from 5-7:00 PM at the church with a 6:30 PM prayer service. Arrangements by Bittner Funeral Chapel.
Katie Marie (Nesheim) Moke was born on March 11, 1983 in Sioux Falls, SD to Joel and Rose (Schoenfelder) Nesheim. She was raised, attended school, and graduated from Ethan, SD.
Katie married the love of her life, Darin Moke, in a beautiful ceremony in rural Dimock, SD on October 9, 2004. To this union, they were blessed with two daughters, Summer Rose and Brean Diane.
While growing up in rural Ethan, Katie became involved in 4-H, and evolved a love for all things equestrian. She was involved in horse shows, competitions, wagon trains, and trail rides most of her young life.
As she grew, music also became a passion. Katie could play 13 different instruments, but excelled at the piano/keyboard, guitar, bass guitar, and vocals. At the time of her passing, Katie and Darin were actively playing in the Bad Habits Band, a 6 piece stage band that was greatly enhanced by Katie's many talents. This group of friends has played all over South Dakota, enabling Katie to share her talents with thousands of people.
Above all, Katie enjoyed spending time with her family and many friends. Her compassion for others led to many late night talks, many pieces of advice, and tight bonds of relationships like none other. Her passion to help others led to volunteering at the Reclamation Ranch, Helping with Horsepower, and the South Dakota Special Olympics.
Katie's love for horses never waned, but with Darin, horses were replaced with motorcycles. Darin and Katie rode together whenever they had the chance, and have attended the Sturgis Motorcycle Rally every year for many years.
Katie is survived by her husband, Darin; daughters, Summer and Brean; mother, Rose Nesheim; brother, Terry Nesheim, and his children Patience (Clay) Goodman, Bella and Jaron Nesheim; mother-in-law, Diane Moke; and numerous aunts, uncles, nieces, nephews, and cousins.
Katie was preceded in death by her father, Joel; father-in-law, Duane Moke; grandparents, Pete and Lumena Schoenfelder, Clarence and Ruth Nesheim; uncle, Dennis Nesheim; and aunts, Laura (Nesheim) Bagley and Jan Schoenfelder.
Though she is gone from this earth, her spirit and memories will be with those of us that knew and loved her forever.
Visitation(s)
Date
Tuesday, April 11, 2023
Time
5:00 PM - 7:00 PM
Location
6:30 PM Prayer Service
New Home Lutheran Church
1023 S Minnesota St
Mitchell, SD 57301
Service
Date
Wednesday, April 12, 2023
Time
10:30 AM
Location
New Home Lutheran Church
1023 S Minnesota St
Mitchell, SD 57301
Cemetery
New Home Lutheran Cemetery
Mitchell, SD